Who We Are
William Nix, Chairman
William Nix is Chairman of the Creative Projects Group®, a Producer and an investment banker with extensive experience in corporate formation, operations and business affairs, as well as an attorney experienced in complex negotiations, litigation and dispute resolution in the entertainment, media, sports, intellectual property and creativity fields. Will served as Co-Chair of Baker Botts LLP's Entertainment, Media and Sports Practice Group, as VP of Legal and Business Affairs for NBA Properties and as COO of the network of nearly 2,000 employees and representatives of the Motion Picture Association of America's global Content Protection Group. He has worked closely with Internet/Software businesses as a strategist and operational advisor for many years. Along with Producer Salma Hayek, he was Executive Producer of an animated feature film based on Kahlil Gibran's iconic work The Prophet. The film was written and directed by Roger Allers (The Lion King, Beauty and the Beast, Aladdin). Among its ten award nominations were three Annie-Nominations and inclusion in the Oscars Animated Feature Film Nomination short-list. It was a Special Selection at the Cannes Film Festival and winner of The WIFTS Foundation International Visionary Awards. It premiered at the Toronto International Film Festival. He is the Producer of numerous other feature film and television productions including a biographical feature film Gibran, currently in pre-production, and an animated feature film based on the Daytona International Speedway and the ISC racing circuit. His work involves both traditional media and digital content delivery platforms and technologies. Having worked with both major studios and independents for several decades, including most recently Participant Media, he and his colleagues develop and produce innovative new content for global audiences to experience.
Will has a Masters degree in History/Teaching and has taught in the public schools of Washington, D.C. as well as graduate level law school and other domestic and international courses as a regular professional panelist. He has published, lectured and been widely interviewed on television, radio and in print. He is a Member of the Producer's Council of the Producers Guild of America (PGA), a lifetime voting Member of the Academy of Motion Picture Arts and Sciences (AMPAS), and a Member of the Academy of Television Arts and Science (ATAS), the National Academy of Recording Arts and Science (NARAS), the Academy of Interactive Arts and Sciences (AIAS) and a documentary and feature film producer who actively serves on Award Nominating Screening Juries for both the International Documentary Association (IDA) and AMPAS.
This email address is being protected from spambots. You need JavaScript enabled to view it.
Will was the Executive Producer of Firedancer, a film about the Afghan Diaspora in the U.S. and the first Afghan feature film to be submitted for Oscar consideration, that had its world premiere in Kabul and its U.S. premiere at the Tribecca Film Festival in New York and served in the same capacity on the companion documentary, Return to Afghanistan, that premiered at the 2007 U.N. Film Festival in New York in October 2007. He also served as both production counsel and Executive Producer for the Spanish language documentary feature, !Ya Basta! that premiered at SXSW in March 2007, which focused on the abduction phenomenon in Mexico. He is involved with two features, one as Executive Producer of a "globally collaborative" Annie-Nominated film entitled Kahlil Gibran's The Prophet, which was theatrically released in 2015 and is currently available via cable/satellite OnDemand services and on DVD and Blu-Ray (see: www.gibransprophetmovie.com). It involves Oscar and other award-winning animators, narrators, composers and musicians from around the world who were led by Roger Allers, the Oscar-nominated animation director (The Lion King, Beauty and the Beast), and Producer Salma Hayek. He is also the Producer of a biographical feature, entitled Gibran, which is currently in pre-production with principal photography targeted for 2016, as well as a multi-city art North American art exhibition tour of Gibran's collected works and an accompanying art book, which is slated to be curated and released by the prestigious Skira Rizzoli publishing house. He is developing an online/streaming-media project entitled Voice of the Child that is focused on capturing children's individual and collective voices, on film and in song, to show their perspective, wisdom and power to heal the world and on several multimedia installation and event projects. He is serving as Executive Producer of a television documentary program entitled This is Ragtime: The Birth of American Music with Ragtime virtuoso Terry Waldo and Wynton Marsalis, and acting as Executive Producer of a documentary entitled Power, currently in post-production, about access to the global and local energy systems, and as Producer of an animated feature film that will be part of expanding the world-famous Daytona International Speedway and International Speedway Corporation family of brands into a character-based animated entertainment franchise distributed to a worldwide audience..

Prior to CPG, he served as Chairman of Lone Star Entertainment Ventures, a company with offices in Austin and Los Angeles. Lone Star worked to raise capital and serve as executive producer and to license and distribute in all major entertainment media. Lone Star and he were instrumental in obtaining the 2007 enactment of tax credit and rebate incentive legislation for Texas to foster the production of film, television and interactive digital media and they worked actively with other states and on the federal and international levels in support of such measures as well.

In private practice before founding Lone Star, he was Co-Chair of the BakerBotts, LLP Entertainment, Media and Sports Law Practice Group. Among the clients whom he represented were NASCAR, Liberty Media, Verizon Wireless, OnCommand, SFX/ClearChannel, Emerging Cinemas/Pictures, the PGA Tour, Fila-USA, MasterCard, the Women's Health and Fitness Network, Soundview Press, Landmark Education, Talbots and Reliant Energy. His work covered intellectual property, entertainment, sports, and Internet/new media matters. He represented Internet software production and delivery companies, handled licensing, merchandising, sponsorship, franchising, and other intellectual property matters, including litigation in the federal courts and administrative proceedings with the Copyright Office of the Library of Congress and the United States Patent and Trademark Office.
Prior to joining BakerBotts, he was a Partner in the law firm of Frankfurt, Kurnit, [Garbus], Klein & Selz, P.C., specializing in the same areas as his practice at BakerBotts including Internet companies such as About.com (formerly The Mining Company), Uproar.com, Athlete.com, Pseudo.com and nearly a dozen other Internet and software start-up entities as well as representing individual clients such as Julia Cameron, author of The Artist's Way.

Will was Vice President of Legal and Business Affairs for NBA Properties, Inc., where he had worldwide legal and business responsibilities for commercial development and marketing including the sponsorship and consumer product areas of licensed merchandise, publishing, trading cards, and new media such as CD-ROM/interactive games, edumedia, and online programming, and other services. Mr. Nix was also involved with NBA Entertainment's global marketing of its video, broadcast, satellite, and cable television programming. He was the lead executive of the Internet group that created and launched the NBA.com web site for the league and its teams, as well as its predecessor venture with Microsoft, "Complete NBA Basketball" and worked on the digital conversion of NBA Entertainment's still photo and video library, and a global dissemination program for public relations and other release purposes as well as the NBA's project with IBM to develop the league's courtside real time collection and dissemination statistics systems. He was also a member of the Technology Committee that oversaw the development and implementation of the NBA's internal computer network and systems. He also worked closely, as a leader in the Coalition to Protect Sports Logos (CAPS) with the General Counsel and other representatives of the NFLP, MLBP, NHLE and NBA licensees, sponsors and international NBA Offices. Individually and collectively they collaborated to register and protect their respective trademarks and copyrights globally, including pioneering the development and implementation of their worldwide security hang-tag, field-auditing and enforcement programs. In 1995, he received a Certificate of Merit citation from Commissioner, David J. Stern, for his many contributions to the NBA during his tenure.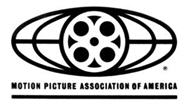 Before joining NBA Properties, he was with the Motion Picture Association of America (MPAA) for sixteen years. In his most recent position, he served as Senior Vice-President and the Chief Operating Officer of its Worldwide Content Protection Division. This group guards the copyrights and trademarks against counterfeiting, illegal duplication, broadcast/cable/satellite signal theft and unauthorized performances, in all media, for the major motion picture and television studios (Disney, Paramount, Sony/Columbia-TriStar, Orion Pictures, Fox, MGM, NBC Universal and Time Warner) in the courts, the national legislatures and before global multilateral groups in Geneva such as the World Intellectual Property Organization(WIPO), the International Telecommunications Union (ITU), the World Trade Organization(WTO), which administers the General Agreement on Tariffs and Trade's (GATT) Uruguay Round Intellectual Property provisions, as well as the European Commission in Brussels. In Washington, D.C. he actively worked with MPAA President, Jack Valenti, to obtain new legislation from the Congress, federal enforcement assistance from the U.S. Department of Justice, the Commerce Department and with the Office of the United States Trade Representative (USTR), the active monitoring and compliance of other nations with the provisions of the Generalized Systems of Preferences (GSP), the North American Free Trade Agreement (NAFTA) and the Omnibus Trade Reform Act as Intellectual Property, broadcast, cable and satellite provisions to cross-border and national infringements of rights. Will frequently testified before Congressional committees such as the Senate Judiciary Committee, the House Subcommittee on Commerce, Consumer Protection and Competitiveness as well as the International Trade Commission (ITC). He also managed a global civil/criminal investigation/ litigation docket of thousands of cases on behalf of the studios. During his tenure, he engineered the expansion of this industry enterprise to one that is currently active in over 65 countries, with a network of nearly 2,000 employees and representatives, and which had a $25 million annual operating budget during his tenure.
Prior to being named division COO, he served as the MPAA's Deputy General Counsel, handling general litigation matters in the antitrust, trade practice, constitutional law, and general corporate areas and he worked closely with legal giants such as Louis Nizer, Edward Bennett Williams U.S. Solicitor General, Erwin N. Griswold and Alan M. Dershowitz on many federal trade practice and Constitutional court litigations, including ones such as the Sony Betamax case, a series of First Amendment challenges to state court movie "advance-bidding" prohibition statutes. He drafted the MPAA's amicus brief to the U.S. Supreme Court in the litigation that pioneered the qualified First Amendment "shield-privilege" for screenwriters' confidential sources, placing them on a par with newspaper and broadcast journalists. See: Real to Reel: The Hirsch Case and First Amendment Protection for Film-makers' Confidential Sources of Information Pepperdine Law Review, Volume 5, Issue 2 (1978) http://digitalcommons.pepperdine.edu/cgi/viewcontent.cgi?article=2150&context=plr He was Counsel to the MPAA's Classification and Rating Administration (CARA) and its Advertising Code and, as such, oversaw ratings and advertising administrative appeal proceedings. As Counsel to the MPAA Title Registration Bureau, he drafted the comprehensive overhaul of the movie industry's title rules, regulations and dispute resolution procedures and oversaw their application in title dispute arbitration proceedings. He was the Chairman of its Committee on Copyright and Literary Property and was a member of the MPAA's Executive Management Committee for General Corporate Affairs. In 1991, President, Jack Valenti, gave him a citation of excellence for his many contributions to the motion picture and television industry during his years at the MPAA.
NON-PROFIT AND BOARD EXPERIENCE:
Journeys in Film, Advisory Council Member (2014-present) www.journeysinfilm.com
Senior Advisor, Media, Entertainment and Technology Investment Banking, for Avalon Group Ltd. and Avalon Net Worth (2013-present) www.avalonnetworth.com
Chairperson, Association of Media and Entertainment Counsel (AMEC) Law School Advisory Board [2013-Present] For further information on the AMEC and its work, please see: http://www.theamec.com/about/.
Partnerships for Change®, Advisory Board Member (2015-present) www.partnershipsforchange.com/
International Cinema Education (ICE)™, Advisory Board Member (2015-present) visit website
Board, Executive and Development Committee Member [and former outside General Counsel] of Project Grad USA, a national organization operating in K-12 feeder systems of public school systems in nearly a dozen cities across the country. Funding underwritten by Ford Foundation, federal and private foundation/individual grants. [2005- 2013] www.projectgradusa.org
Board of Directors Member, Peter Pan Children's Fund, a children's hospital oriented organization designed to teach philanthropy to children [2001-Present] www.peterpanchildrensfund.org
Board of Directors Member, Austin Film Festival, a writer-oriented festival [2005-2011] www.austinfilmfestival.com
Board of Advisors for Paramount Business Jets [2006-present] www.paramountbusinessjets.com
Member of International Documentary Association (IDA) Documentary Feature Nominating Committee (2008-2010) www.documentary.org
Member of Academy of Motion Picture Arts and Sciences (AMPAS) Foreign Language Film Award Screening Committee (2010) and Educational Grants and Film Festival Committee (2012-present) www.oscars.org
Member of the Producer's Council of the Producer's Guild of America (PGA) and its Education, Diversity, Independent Film and International Committees (2016-present) www.producersguild.org
Advisory Board, Raw Science Foundation/Raw Science Film Festival (2015-present) www.rawscience.tv
Advisory Board, Annual "State of the Creative Economy: Media & Entertainment," a project of the Institute on Entertainment, Media & Culture and the Graziadio School of Business (2017-present)
Family Reentry Executive Advisory Council (2017-present) www.familyreentry.org
Truth in Transition Advisory Board of the Global Arts Corps (2017-present) www.globalartscorps.org
Board of Advisors Member, Mobile Film School, Austin, TX [2008-2009] www.mobilefilmschool.org
Adjunct Professor, Straus Institute, Pepperdine Law School, Malibu , CA [Entertainment & Media ADR Course 2010-present] and Managing Director, Straus Institute's Entertainment, Media & Sports Dispute Resolution Project [2011-present] www.law.pepperdine.edu/straus
Board of Advisors Member, 4 Empowerment Educational [2007-Present] www.4empowerment.com
Board of Directors and Executive Committee Member, International Anti-Counterfeiting Committee www.iacc.org
Chairman, Greenwich Film Festival, Greenwich, CT [2000-2001] www.greenwichfilm.org
Adjunct Professor at Benjamin N. Cardozo School of Law, Yeshiva University , New York, NY [Sports Law Course 1999] www.cardozo.yu.edu
Law Clerk, National Prison Project of the American Civil Liberties Union, Washington, D.C. [1971-1972] www.aclu.org
Teacher/Member of English and Social Studies Urban Teacher Corps, Washington, D.C. Public Schools [1970-1971] www.eric.ed.gov
Classroom Aid, Urban Studies Program, Washington High School, Washington, D.C. [Summer 1969]
Volunteer, Operation Crossroads Africa, Upper Volta [Burkina Faso], building school study hall as part of multi-national team composed of Canadians, Americans and students/workers from Upper Volta; Traveled in Ghana and Ivory Coast as part of cultural experience [Summer 1968] www.operationcrossroadsafrica.org
Volunteer, CIDESA organization, Barcelona, Spain [Summer 1967], working on public housing construction in the City; traveled extensively in southern and eastern Europe for a month following completion of that work.
GENERAL AND PERSONAL BACKGROUND:
Lifetime voting-member of the Academy of Motion Picture Arts and Sciences, and served on its Documentary Feature Film Award Nominating Committee for several years as well as on its 2010 Oscar Nomination Screening Committee for Best Foreign Language Film , the International Documentary Association, serving on its 2008 and 2009 Feature Film and 2010 Documentary Short Nominating Juries, the Academy of Television Arts and Sciences, serving as a Judge on its 2009 College Television Awards Panel, the National Academy of Recording Arts and Sciences, and the Academy of Interactive Arts and Sciences, the New York New Media Association (NYNMA), American Film Institute and New York Women in Film and Television (NYWIFT). Non-profit and other membership in Council on Foreign Relations, English Speaking Union, American Civil Liberties Union, International Rescue Committee and Human Rights Watch. Conversant in Spanish and French.
Member of the American Bar Association and admitted to practice law in New York, Connecticut, Texas as well as various U.S. District Courts and the United States Supreme Court and actively serves as a professional Mediator, nationally as well as in his home State of California.
Member ASIFA-Hollywood | The International Animated Film Society (ASIFA) (2015-present) www.asifa-hollywood.org
Member Animation World Network (AWN) (2015-present) www.awn.com
EDUCATION
UCLA School of Entertainment Studies, Graduate Program in Film, Television and Digital Production and Marketing, Entertainment Studies Program; Columbia University School of Law, Parker School of Foreign & Comparative Law Advanced Practice Institute; Harvard/MIT Advanced Negotiation Training Institute; LL.M. Competition, Innovation, and Information Law (CIIL), New York University School of Law; J.D., Hofstra University School of Law; Dean's Distinguished Service Award; Senior Editor, Moot Court Board of Editors; M.A., History/Teaching, Antioch College; and A.B., English and American literature, Georgetown University. Certified as a Film Commission Professional by the Association of Film Commissioner's International (AFCI).
PUBLISHING AND SPEAKING BACKGROUND:
Published and lectured widely, and been interviewed extensively by the television, radio, and print press in the United States and internationally:
In Print: Contributing Editor and International Consultant to The Annenberg Washington Program in Communication Policies Studies Report of the International Piracy Project entitled Curbing International Piracy; 1989; The E-Commerce Arsenal: Practitioner Agreements and Checklists; American Bar Association Publications, 2003, Contributing Author and Editor; Martindale-Hubbell Annual United States Copyright Law Digest; Senior Editor, 2002, 2003 and 2004 Editions; Is Extension of Copyright's Term Constitutional, or Will Mickey Mouse Get a new Lease on Life?; co-authored and published in The Licensing Journal, June/July 2002); Internet Privacy: Security is the Next Wave for Oil and Gas Industry; Oil and Gas Journal, July 2001 (Evan R. Berlack, and Stephen P. Matthews, co-authors); Book Review Trademark Counterfeiting: Product Piracy and the Billion Dollar Threat to the U.S. Economy; American Bar Association's Entertainment and Sports Lawyer Journal, Summer 2000; Electronic Media Break Down Borders; FGKS New Media Newsletter, Summer 1997; Policing the Internet; FGKS New Media Newsletter, Winter 1997; Rooney v. Columbia: The Performer's Right of Publicity, with a Touch of Class; Cardozo Law School Arts and Entertainment Law Journal, 1984 (editor for article); Compulsory Licensing for Cable Television: A Report; Columbia Law School Journal of Arts Management, Winter 1983, co-authored with NBA Commissioner, David J. Stern.
On the Podium: Symposium on Adapting to Massive Media Change: Technology Fundamentals and Industry Trends: The Future of Television (UCLA, April 2015); Media: Representation and Responsibility (Pepperdine School of Communications, March 2015); Overview of the U.S. Theatrical, Television and New Media Marketplaces (Latin American Training Center (LATC) Los Angeles Immersion Program (November 3-8, 2014); National Entertainment Law Competition, Supreme Court Justice (Pepperdine School of Law, October 2014); Women in Hollywood: 100 Years of Negotiating the System Conference Production and Presentation at the Straus Institute, Pepperdine University, Malibu (Fall 2013); Kahlil Gibran Initiative: Cultural Program Presentation, American-Arab Anti-Discrimination Committee's (ADC) 2013 Annual Convention, Washington, D.C. http://convention.adc.org/info/program/; 4th Annual Anti-Piracy Summit Presentation and Panel Moderation on Piracy vs. Privacy: How to Balance Rights in an Era of Online Copyright Infringement (June 26, 2013); Rio de Janeiro Film Commission/Latin American Training Center, Brasilia Delegation, Presentation on Production of Creative Content under New Transmedia Production and Business Models (April 10, 2013). Served on the "Script Pitching" Panel at the Latin American Training Center's 4th Annual U.S. Film Industry Immersion Program in Los Angeles on November 1, 2012 (http://www.latamtrainingcenter.com/?p=1996&lang=en). The LATC event was hosted by EGEDA (http://www.egeda-us.com/) at its offices in Beverly Hills. He moderated a panel on "Apology" at the Straus Institute/Pepperdine Law School Dispute Resolution Journal's symposium entitled "Rescuing Relationships: Apology, Forgiveness, and Reconciliation" on November 2, 2012 (See: http://law.pepperdine.edu/straus/training-and-conferences/apology-symposium.htm and also http://digitalcommons.pepperdine.edu/drlj/). He also served as a nominal "U.S. Supreme Court " Judge in the National Entertainment Law Competition, hosted at Pepperdine Law School, on November 9-11, 2012. The law student competitors were serving as advocates on a hypothetical testing the bounds of "fair use," "secondary copyright infringement" and "DMCA Safe Harbor" protection issues in relation to an Internet video-hosting website. For details of the underlying hypothetical please click here. On October 18, 2012, he lectured on the topic of "Intellectual Property Licensing, Sponsorship and Marketing in Professional, Olympic and Collegiate Sports" at Pepperdine University School of Law in Malibu. Keynote speaker at the April 2012"Creative Mine Roundtable on Film Finance"conference in Atlanta; Mediator and Judge in ABA Section of Dispute Resolution's Regional Mediation Competition (February 2011) hosted by Pepperdine Law School, Malibu, California; Moderator of An Actors Life for Me Workshop Panel at November 2010 Ojai Film Festival with Craig T. Nelson, Brett Cullen, Paul Weber and Emily Hahn; Latin American Training Center keynote address at American Film Market 2010; Latin American Training Center keynote address at American Film Market 2010; Digital Hollywood Content Summit III, The Art of the Deal: Pointers, Advice and Hands-On Tools from Master Negotiators (May 2010);Presentation on Hispanic Theatrical and Television; Market Trends in the United States; at the Latin American Training Center Symposium at the International Film & Television Association's AFM Market in Santa Monica (November 2009); Panelist speaking on Alternative Dispute Resolution in the Entertainment Industry before the Beverly Hills Bar Association (September 2009) and the California Dispute Resolution Council (CRDC) Symposium on Alternative Dispute Resolution in San Francisco (October 2009). Keynote speaker at April 23-24, 2009 Marketplace Acao Brasilâ; in Sao Paulo on Overview of the U.S. Market: Opportunities for Independent and Latin Productions and How to Negotiate Audiovisual Projects in the U.S. Market; Moderator and Panelist, Austin Film Festival, October 2006/2007/2008 on Optioning Motion Picture and Television Rights; Copyright, Trademark and other Forms of Protection for Screenplays and Teleplays; Film Financing; What Gets Producers Excited?; and Digital Rights Management; Digital Media Summit: Media Commerce and Delivery, Los Angeles, April 2004; Complying with the CAN-SPAM Act and Other Critical Business Issues; Practicing Law Institute, New York, March 2004; Panelist Careers in Entertainment and Sports Law, Pace University School of Law, Center for Career Development, White Plains, New York, March 2004, Connecticut Bar Association/Director's View Film Festival, Greenwich/Stamford, Connecticut, 2003; Panel at Entertainment Law for Digital Media, Law Seminars International, on Antitrust Considerations: Implications of the BMI and ASCAP Consent Decrees; Copyrights and Trademarks Online Symposium, Nashville, Tennessee, December 2001; Panelist,Careers in Entertainment and Sports Law, Pace University School of Law, Center for Career Development, New York, November 2001; Moderator, Panel on Copyright and ECommerce; Fordham Law School Annual International Intellectual Property Law & & Policy Conference, November 2001; Moderator, Panel on Consolidating Copyright Subject-Matter and Exclusive Rights; Fordham Law School International Intellectual Property Law & Policy Conference, 2000.